The GSTN has enabled the Aadhaar Authentication/e-KYC facility for Taxpayers on the GST portal. Though this KYC authentication is optional as of now, Taxpayers are advised to complete e KYC documents for GST registration at the earliest. Taxpayers can take to complete the Aadhaar Authentication. However, in some instances, the signatories may not have an Aadhaar. In these cases, the Government has given the Taxpayers an option to complete the authentication process for GST e kyc authentication or GST e KYC verification. In this article, we will list out the steps the Taxpayers can take to complete the authentication process of e GST KYC update for GST registration, in the next few steps you'll come to know how to do eKYC GST portal.
Step 1: Log in to the GST portal.
Step 2: A pop-up appears. Here, select 'YES, NAVIGATE TO MY PROFILE'.
Step 3: After the Taxpayer clicks on 'YES, NAVIGATE TO MY PROFILE'', he/she will be navigated to the 'My Profile' page. Here, a new tab called 'Aadhaar Authentication Status' has been enabled. By clicking on this tab, the Taxpayer can 'UPLOAD E-KYC DOCUMENTS'.
Step 4: The color of the tab will change from blue to green, and the details of both the Promoter/ Partner and Primary Authorized Signatory will be displayed.
Here, select the 'Type of E-KYC Document' from the drop-down list. The options available are:
Aadhaar enrolment number
Passport
EPIC (Voter ID card)
KYC Form for GST
Identifying certificate issued by a Competent Authority
Other
Furthermore, we'll also provide information on how to update eKYC in GST portal and e KYC documents for GST registration in the next paragraph.
Note: JPG and PDF file formats are only accepted.
Step 5: Click on 'UPLOAD DOCUMENTS'.
Step 6: Once the upload is completed, a confirmation message is displayed. Click on 'OK'.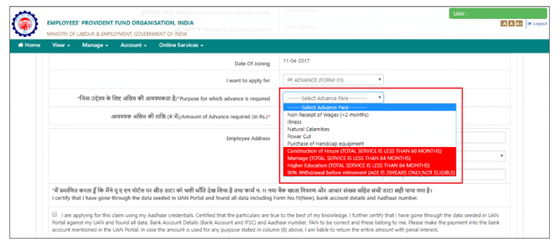 Note:
Once the documents are uploaded, an ARN is generated and shared with the Tax Official. The Tax Official can either approve or reject the documents.
If the Tax Official approves the documents of eKYC for GST registration, the Taxpayer will be considered E-KYC Authenticated and not Aadhaar Authenticated.
If the Tax Official rejects the documents, the Taxpayer will again get the same pop up whenever he/she logs into the GST Portal, and the same procedure will have to be followed again. However, the Taxpayer will have two options- either to Authenticate Aadhaar or Upload E-KYC Documents.
Image Source: https://tutorial.gst.gov.in/userguide/registration/index.htm#t=manual_aadhaar.htm
How useful was this post?
Click on a star to rate it!
Average rating 4.50 / 5. Vote count: 210